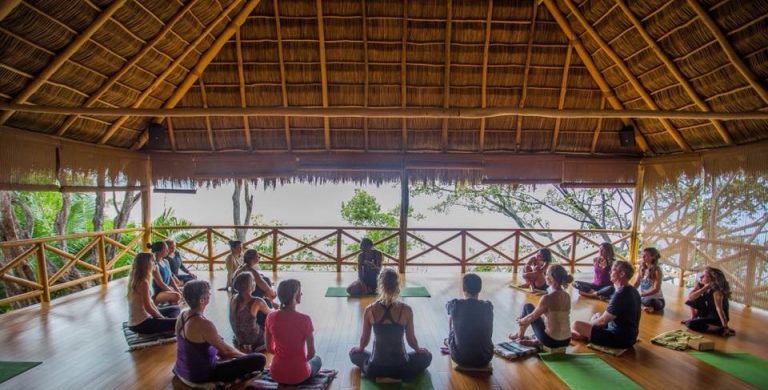 Feel the Love – workshops with Pradeep Teotia
Workshop from 6/9/2019 to 8/9/2019
2 299 CZK
Come and celebrate what you have, create a more powerful life experience with Pradeep Teotia!
For the first time, Pradeep is visiting Prague with his smile and incredible positive energy. 5th time in Europe, coming to Prague after Rome, Scheveningen (NL),  Luxembourg, Brussles, Peak District (UK) in 2019.
Come and celebrate what you have, create a more powerful life experience, improve your courage, confidence and patience, get a strong and stable core for centered movement, find a balanced strength throughout the upper and lower body, build strength and flexibility, and improve your breath connection to increase endurance and receptivity.
Dates
September 6– Open Your Heart
@18.30 – 120'  599 CZK (699 CZK after 1st July)
September 7 – Ground Yourself and Stand Taller
@14.00 – 180'  899 CZK (999 CZK after 1st July)
September 8 – Detox Flow
@12.30 – 180' 899 CZK (999 CZK after 1st July)
Discounts:
all 3 workshops = 1 999 CZK (2 299 CZK after 1st July).
More details
Open Your Heart
It comes down to the strength at your heart. In this challenging & opening the heart flow, Pradeep invites you to go deep within – within your center, your body, your spirit. And true to Pradeep style, in this practice we will access that core through multiple creative flow sequences, postures, and his gentle words of encouragement. This practice might become one you return to, over and over.
Ground Yourself and Stand Taller!
We've all had those days, when what we're yearning for in our yoga practice is to look within, to go deeper, breathe in every moment. This class is a departure from Pradeep's typical energetic vinyasa flow classes, and instead invites you to tap into your internal focus and explore the ever-elusive concept of balance.
We will move through several balance poses – if you fall out, don't get discouraged! It's all about returning to the breath. Although unique in style, this class remains at Pradeep-level intensity and will be invigorating for advanced beginners and seasoned practitioners alike.
Empower Detox Flow!
All levels of practitioners will enjoy the benefits of this workshop. Pradeep's very approachable manner lends to an ease in his teaching style, which draws many students from different disciplines. Mixed Levels, a mindfulness Bhakti flow class.
Join Pradeep Teotia for an awakening of the heart and spirit! Celebrate joy and passion in your practice through opening and listening to what's inside. By breathing deeper into poses, you can start shifting compassion from your mat into the rest of your life. Blend pranayama, asana, music and sweat to build strength and flexibility while letting go of struggle.
"I hope you have an opportunity to come experience the opportunity to track subtle shifts or extraordinary transformation."
PAYMENT AND BOOKING
Confirm your participation by paying the chosen workshop (or all three workshops) to account 2401350940 / 2010. Variable symbol: Your phone number. If you use the Multisport card, we will refund you 100 CZK in cash. Please make a note with the name of the chosen workshop in the form.
CANCELLATION POLICY
However, if you have registered and made a payment, but you can't come to the workshop and you do not excuse yourself at least 14 days before the day of the event, the entire amount paid is irrevocable.